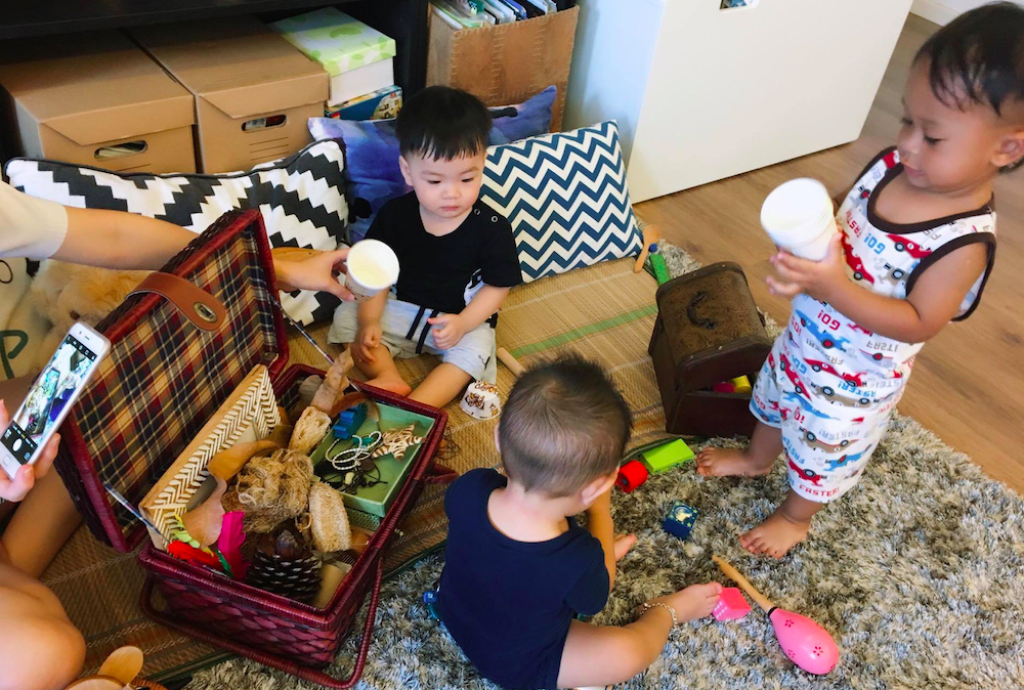 In August 2017, Kevy, an engineer turned work-from-home mum, organised a play date at her home located at Pasir Ris, Singapore. Her goal was to make sure the playdate was both fun and educational for her son and his playmate. The playdate was a huge success, and that encouraged Kevy to plan more such play dates…and Hommeet was born!
Since then, Kevy has gained experience in organising kids activities for small groups of four to larger groups of up to sixty families. Her creativity was rewarded when she was recently appointed a Sensory Play Planner & Coordinator for children by the National Museum of Singapore.
Since the beginning of Hommeet, Kevy has loved sharing her experience in conducting the perfect home playdate. To date, more than 180 hosts have organised over 3000 sessions.
Through this endeavour, Kevy hopes to empower people everywhere to share their expertise and passion through organising meaningful activities for families. She also provides support to other parent-organisers kickstart their own sessions.
Hommeet prides itself in creating a safe and fun environment to host, play & learn together like a family! It's goal is to make learning more accessible and fun to families with kids through home-based classes at your flexibility and convenience.