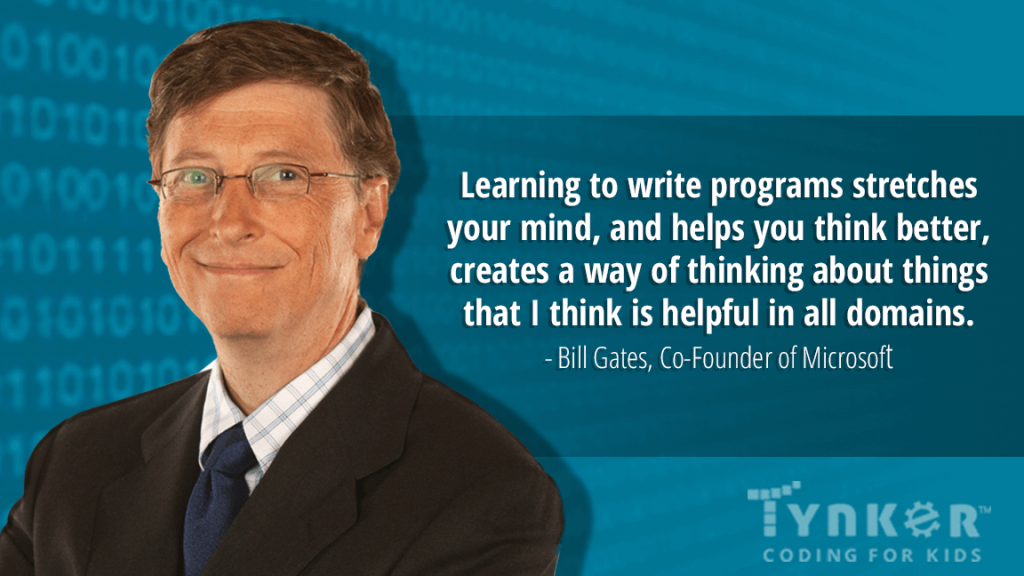 Today's economy is in urgent need of people with coding skills to meet the demands of the burgeoning tech industry.
That's why introducing your child to coding is a crucial investment in their future, a 21st century skill that's quickly becoming necessary for a wide range of professions.
Top 3 reasons that learning code will help your child excel!
1. Coding Skills Are In High Demand
The tech industry is in constant need of new workers, and it's not just coders or computer science majors — they need graphic designers, software developers, computer engineers, linguists, mathematicians, and more. Tech jobs are not only plentiful, but they're also lucrative.
Graphic designers, for example, whose skills can range from art to web design, make an average of $51,640 a year. While linguists can come from a wide range of concentrations, computational linguists can earn about $91,307 a year. And computer hardware engineers can easily make an average annual salary of $111,730.
Working in any of these fields and being able to code using JavaScript, Python, or any common computer programming language is a great step toward a secure and stable career.
2. Coding Prepares Kids For High School And More
Like a foreign language, coding skills are best learned early. Once kids are fluent in the type of thinking required to break down and solve coding problems, the transition to other more advanced coding languages is relatively straightforward. Tynker even transitions kids from block-based coding to JavaScript and Python with fun, gamified courses. The coding skills that Tynker teaches lay the foundation that students need to succeed in high school and more.
One of the biggest obstacles to succeeding in high school or college-level computer science classes is a lack of confidence in tackling difficult, unfamiliar material. Early exposure is the best solution – being introduced to coding at an early age makes it easier to learn the more technical aspects of computer science in high school and college.
3. Coding Is A Lifelong Skill
Even if your child wants to do something outside of computer science when they grow up, their coding skills will prove useful across many different fields. Coding teaches problem solving, organization, math, storytelling, designing, and more! The beauty of coding is that it comes in handy in other aspects of life, while allowing kids to express themselves creatively.
Once you show your kids what they can create with code, they'll be eager to get started on their own. Coding allows kids to do anything from writing stories and building video games to making Minecraft mods and designing animations.
And, of course, it's fun! Tynker provides the easiest and most enjoyable path to coding – kids have so much fun that they hardly realize they're learning at all.
Most importantly, the ability to code transforms kids from passive consumers into innovators, with eyes that see every piece of the technology puzzle, not just as a toy but as a way to problem solve and an opportunity to create.